Hello all, I'm new to this forum, Conaero pointed me in this direction as I'm a regular on the Maserati site.
I've owned my 33 for nearly 16 years and a few years ago decided to carry out some renovations which got carried away for one reason or another.
I searched for a long time to find a good 33 and ended up with a 1994 1.7IE, I would have preferred a 16v but I just couldn't find a good one so I settled for the 8v which proved to be a great car and served me well over 6 years of daily use. The paintwork began to fade and then a headgasket gave up so I decided now was the time to strip the car for a respray and to fit the 16v engine I had always wanted. Having found a suitable engine I then decided I would make it a little better than standard so built it up using as many new parts as I could find and ended up with a brand new crankshaft, Colombo & Bariani cams, gas flowed heads, JE forged pistons 89mm giving approx 1800cc, CSC complete exhaust system including manifold etc etc.
This is how the car looked before I started work, pretty sound as I had undersealed/cavity waxed it when it was 4 years old but starting to look a little rough around the edges: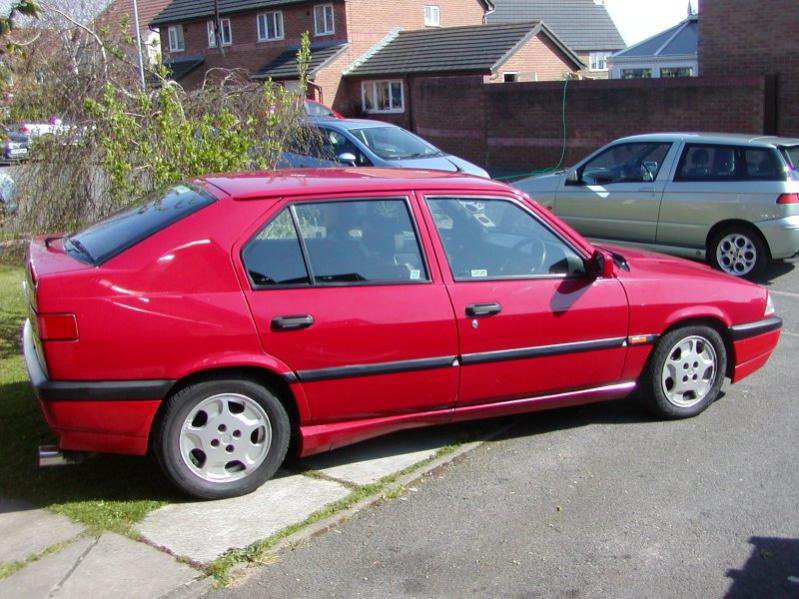 I stripped the car to a bare rolling shell in 2010, and sent the car off to a bodyshop recommended to me by someone in the Alfa community. I gave them a detailed list of all the areas requiring attention so nothing would be missed: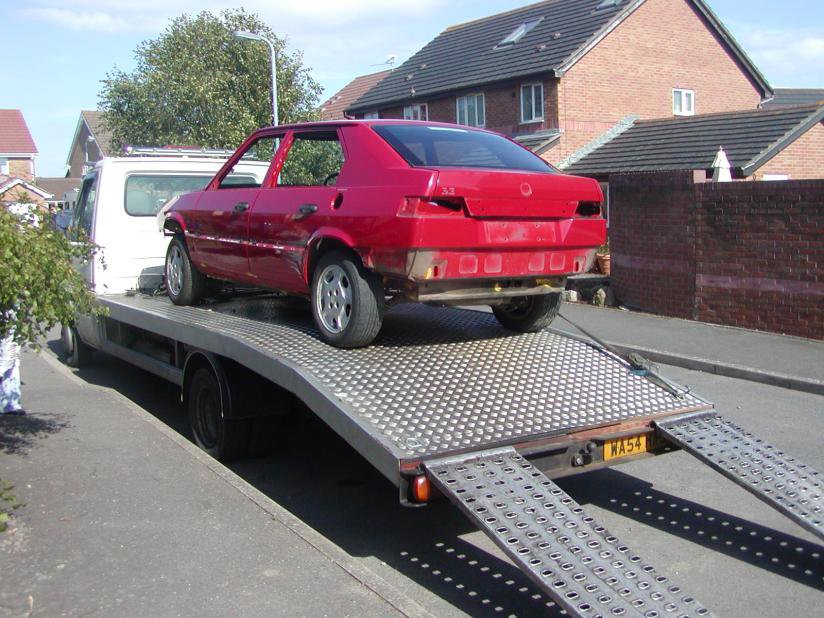 A year and £4000 later it looked like this: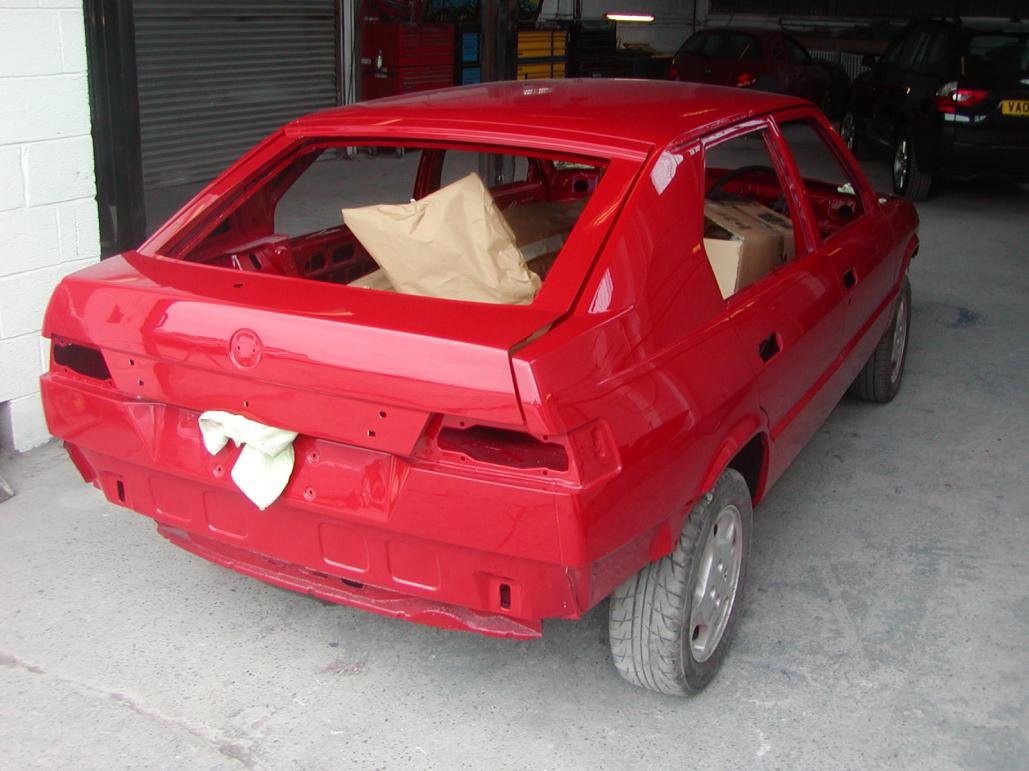 Pretty good on initial inspection and the bodyshop owner went to great lengths to tell me about all the hard work that had gone into the car. With hindsight I shouldn't have just taken his word for it and should have inspected the car thoroughly before taking it home, but as this was a friend of a friend I had no reason to doubt what he had told me.
The rebuild started but I soon started to find issues with the bodywork.
The engine bay was a disgrace, rust and dirt were just painted over - these areas had been conveniently covered with protective cloths in the bodyshop whicj I presumed were there to protect it all during transport: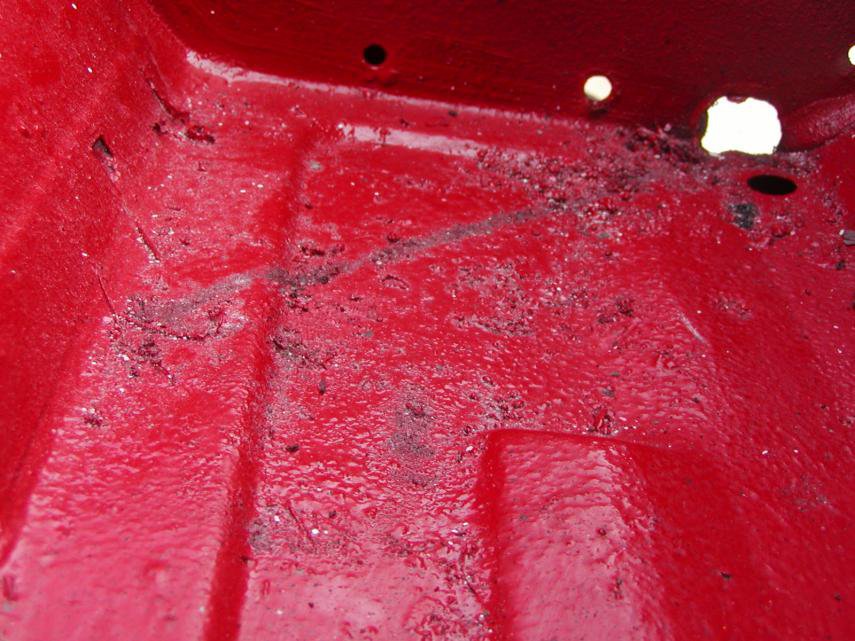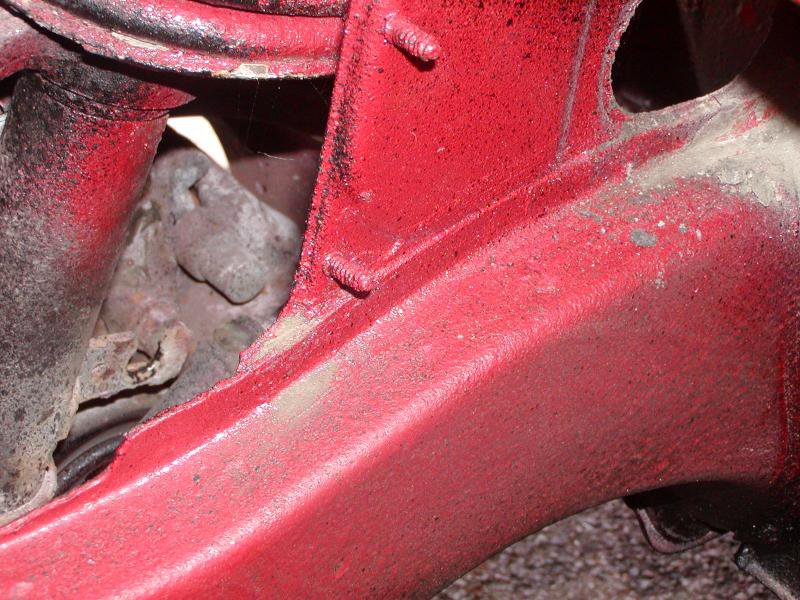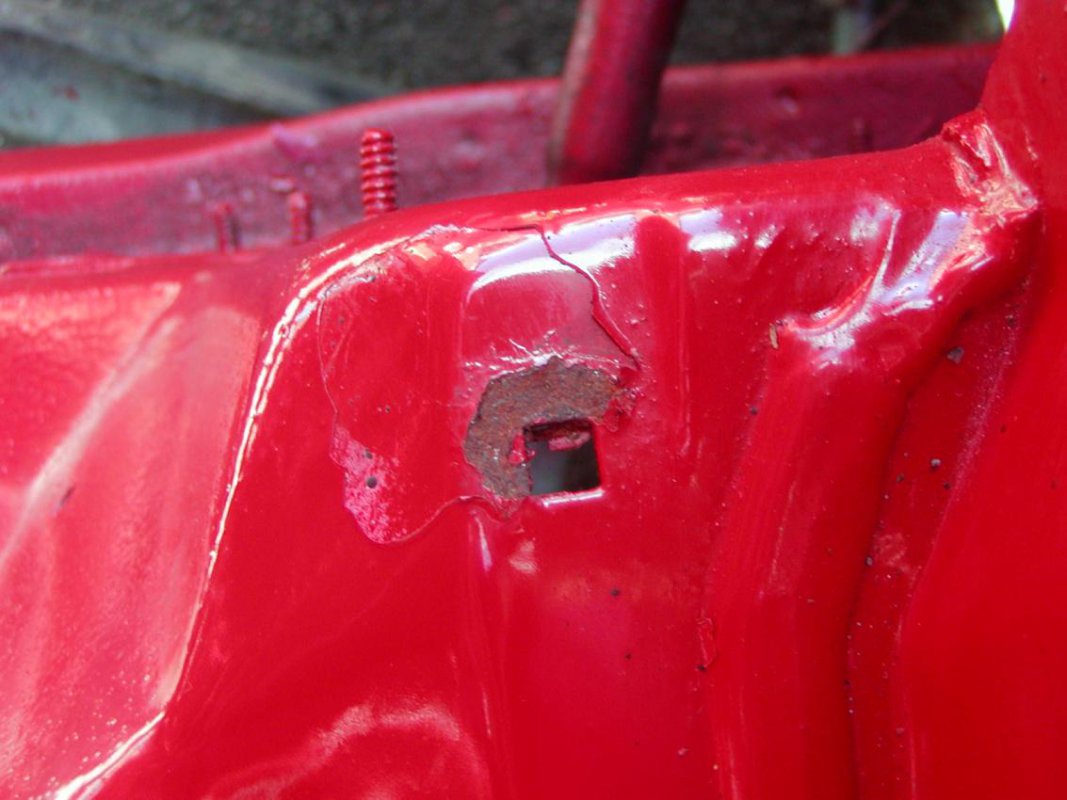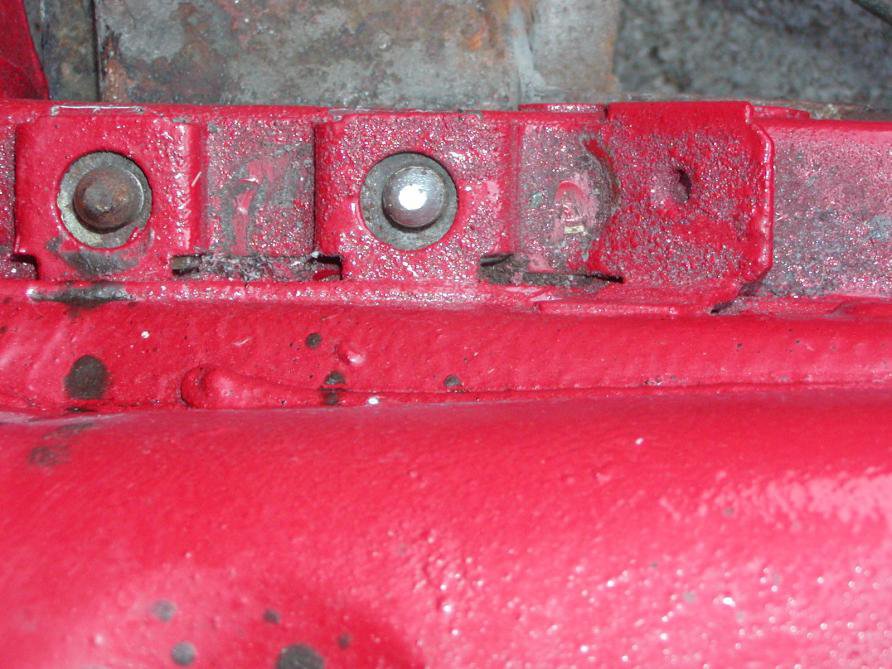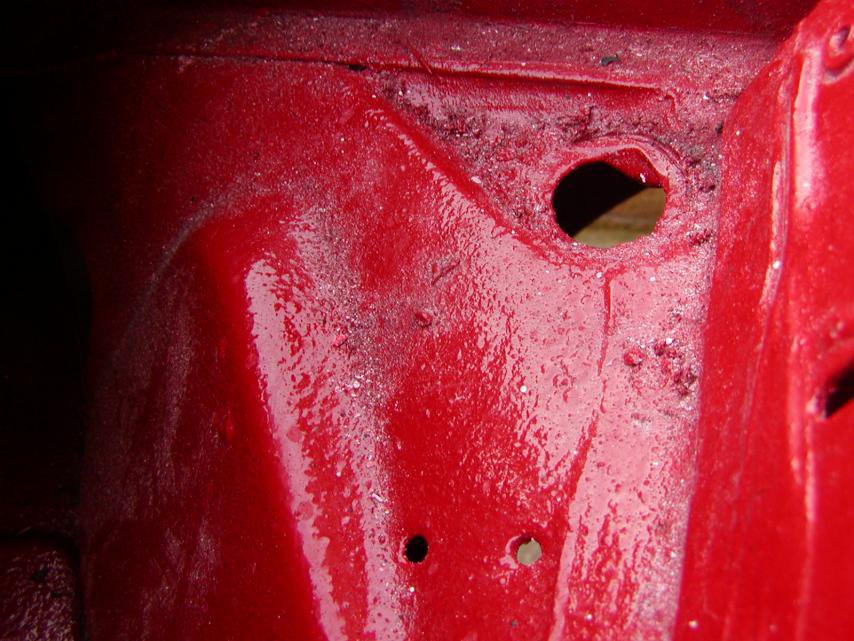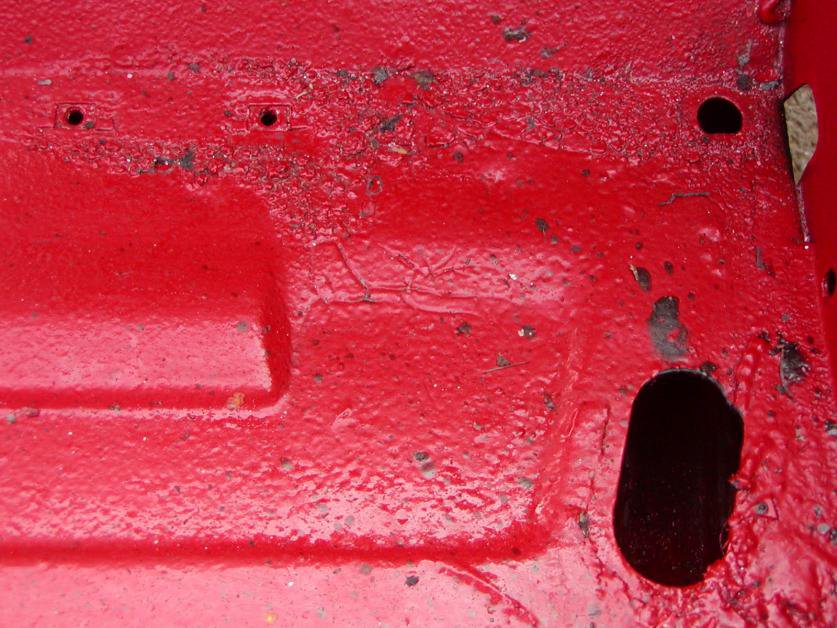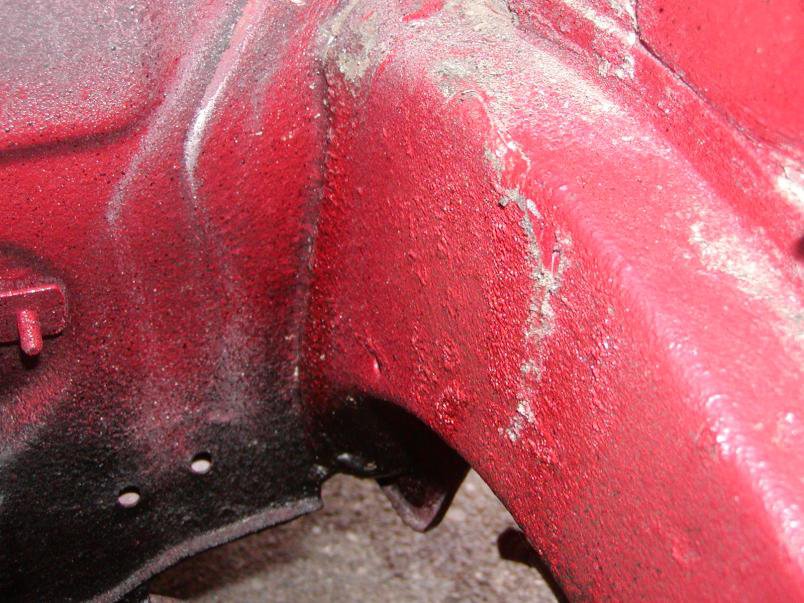 The guy had told me that the underside of the car had been stripped to bare metal before repainting and then applying a fresh coat of underseal. Having seen the state of the engine bay I decided to check the areas I had specifically highlighted for attention but found they had just been covered up. In fact the underside had not even been cleaned before the underseal was applied and if you rubbed it gently, the underseal came away will all the road dirt underneath it.: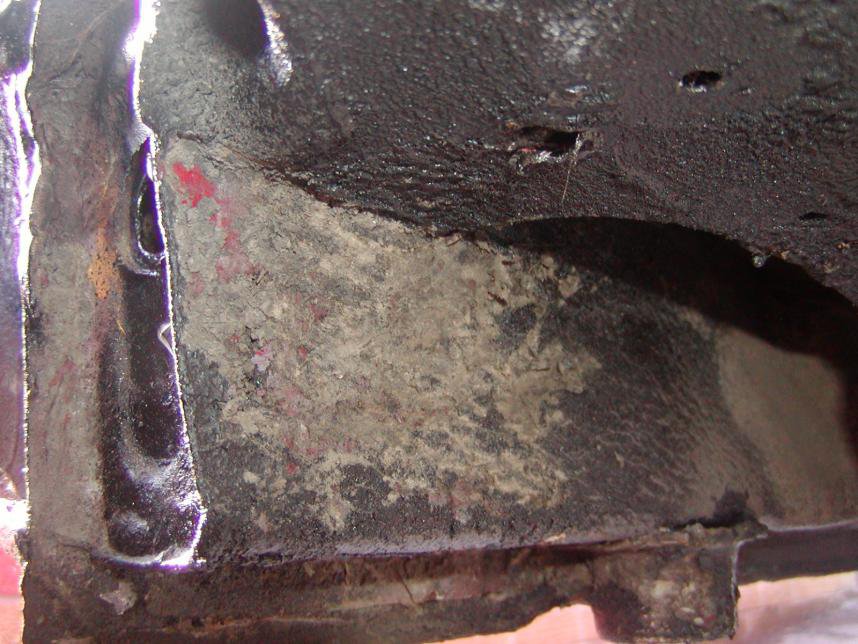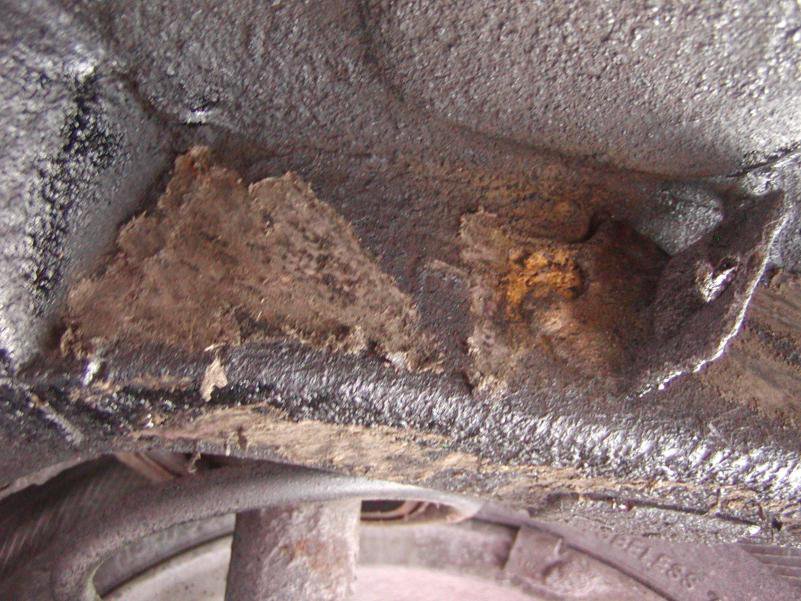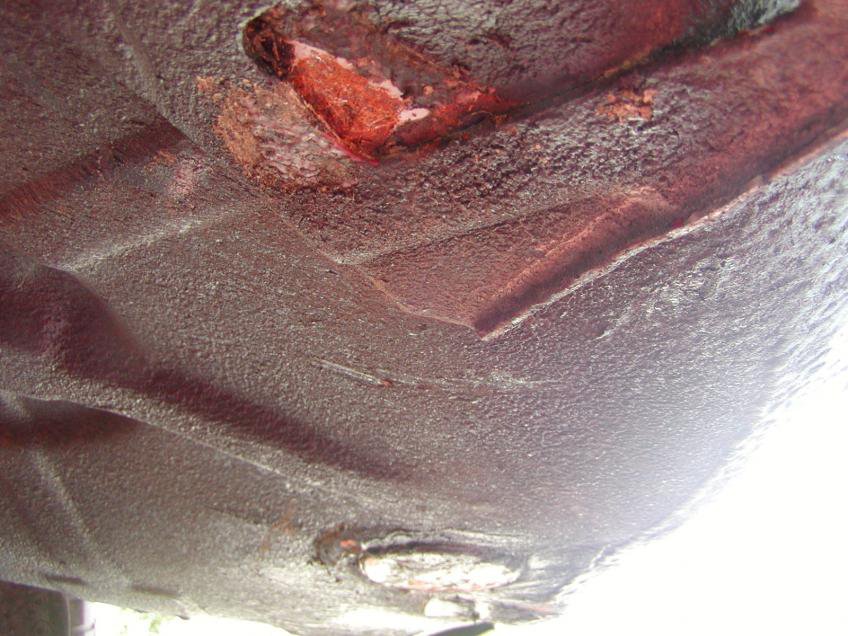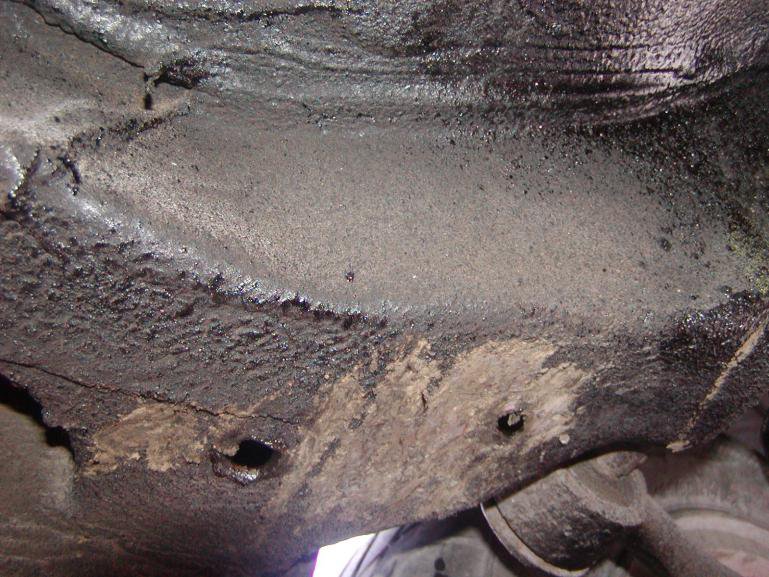 I supplied 2 new front wings with the car and asked for the originals to be replaced as they were corroded at the bottom. The bodyshop told me that they had managed to repair the originals in the end and had cut out the rust and welded in new metal. This is what I found when I removed the wings however: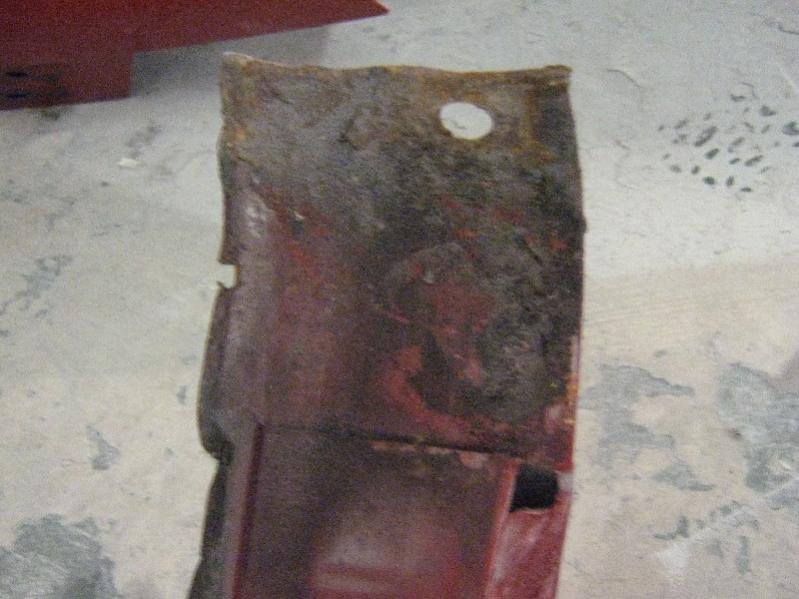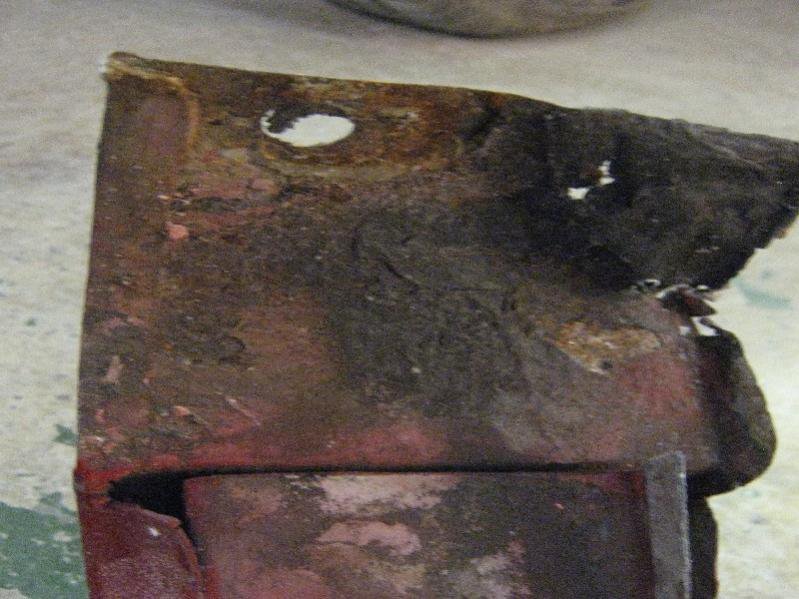 After only a couple of weeks the paint on the outside of the car began to fall off! It was obvious that little or no preparation had been carried out prior to painting: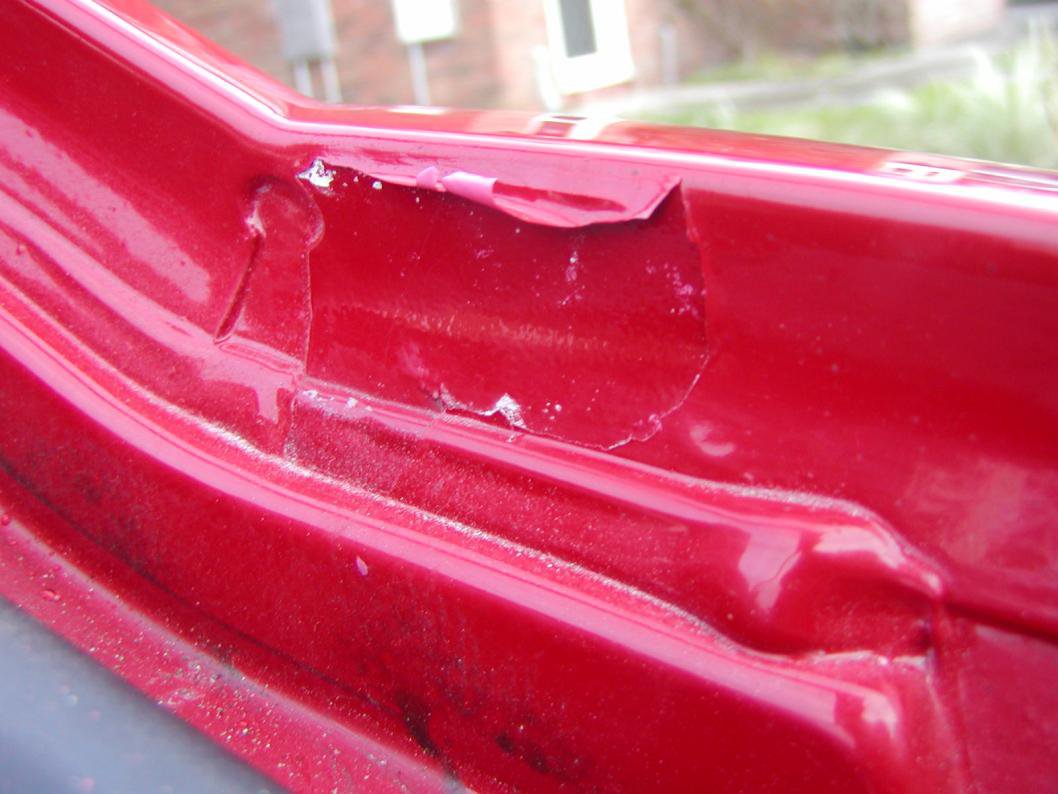 Anyway, to cut a long story short I ended up suing the bodyshop and they were ordered to refund me the money I had paid them as well as all the costs to rectify everything elsewhere. Unfortunately despite the Court judgements I have not been able to recover much money yet, the guy is a spineless **** and keeps going into hiding. I have been pursuing him for 3 years!
In January 2012 the car was sent to a well regarded Ferrari restorer who took pity on my case and offered to help. Initially it was thought that the car could be stripped of all the coatings applied by the original bodyshop and the original factory paint could be used as a base to start the job again but unfortunately due to the total mess the other guy had made of things it was decided to strip the entire car back to bare metal and start again. Work began:
View attachment 17970
Unfortunately it was then found that the underseal was impossible to remove by hand and that there were so many problems relating to the other guys efforts that it was decided the best way forward was chemical stripping. The car was stripped to a bare bodyshell and a new front panel and crossrail were fitted (previous bodyshop were supplied with the parts but couldn't be bothered to fit them as they said it was too much work):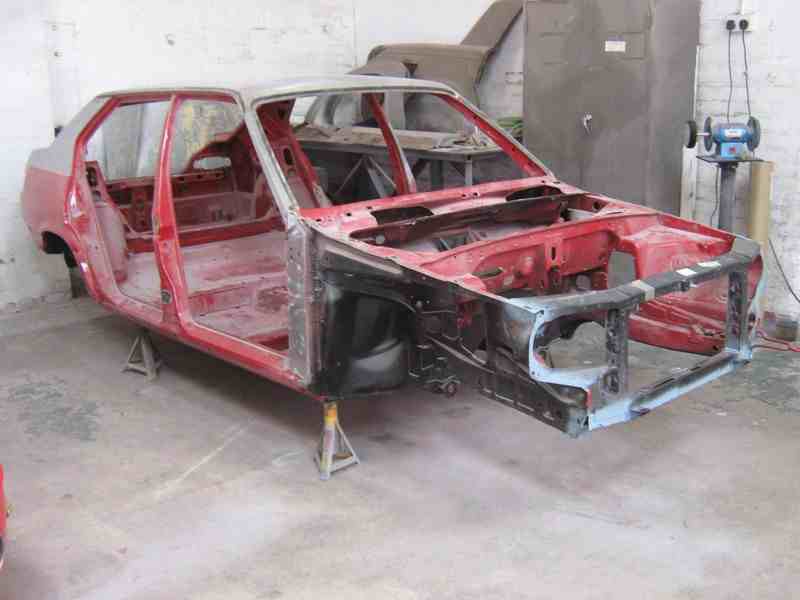 The car was then sent to Surface Processing in Birmingham to be chemically stripped back to bare metal: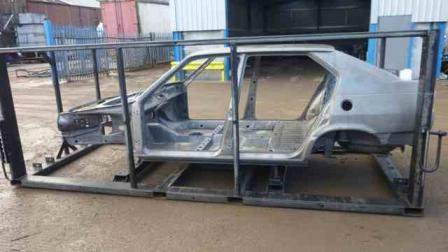 Following that, I decided to have the car electrophoretically coated for the ultimate in rust protection. I decided I may as well do the job properly and make the car as new again: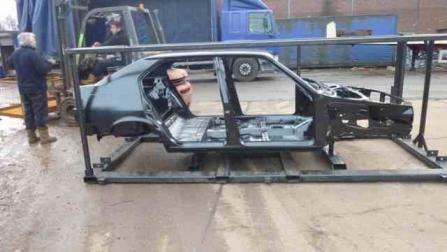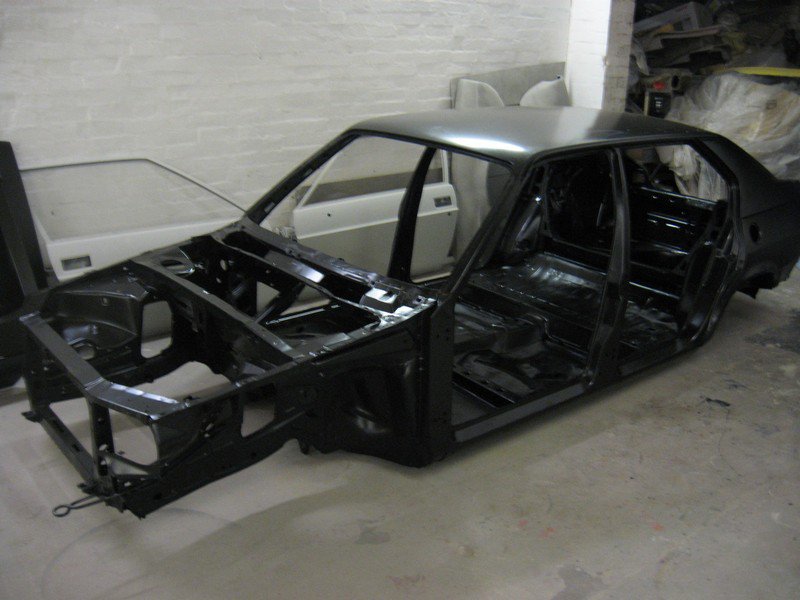 I'll add some more info another time as this is getting quite lengthy...