Hi all,
I have been busy over the last few weeks working on the 33 which developed a gearbox oil leak, nothing major but enough to get my finger out and source the issue.
Anyway seeing as its easier to take the engine out to get the gearbox off I'd thought I'd replace the Cam belts , waterpump and clean the engine up after replacing a few oil and water seals.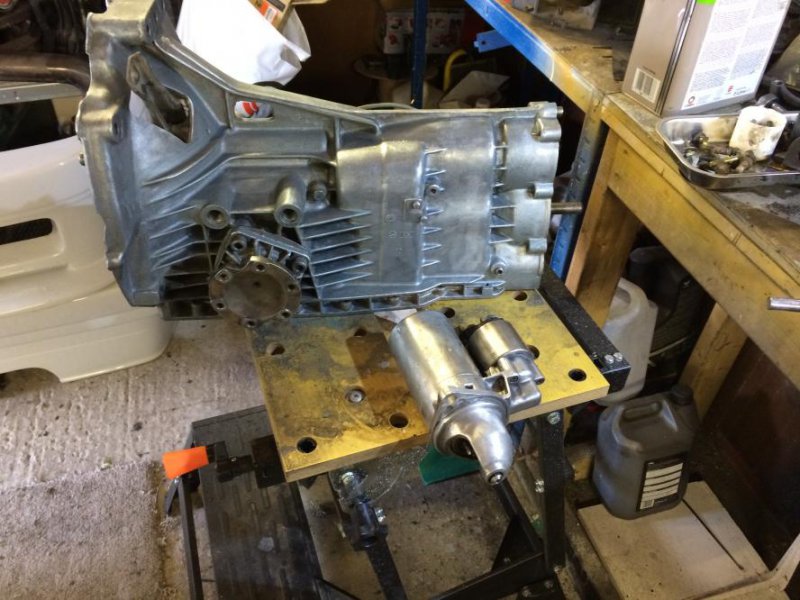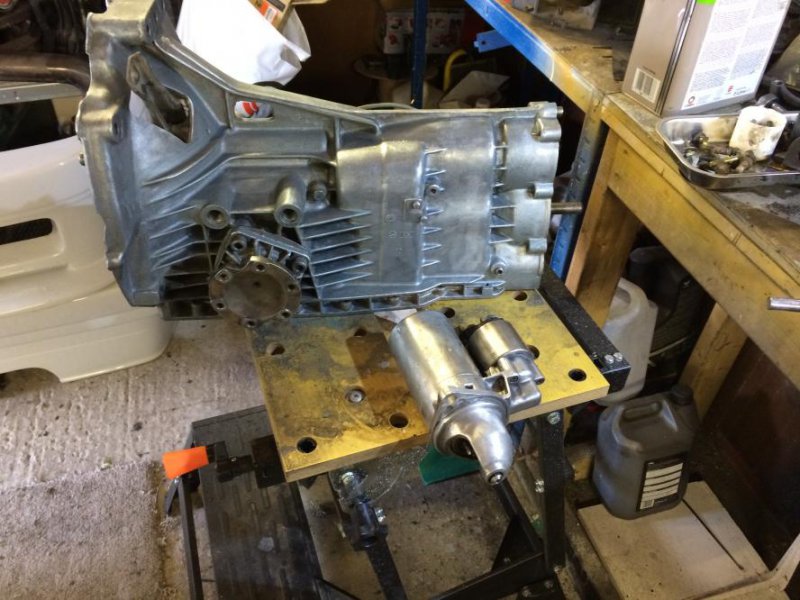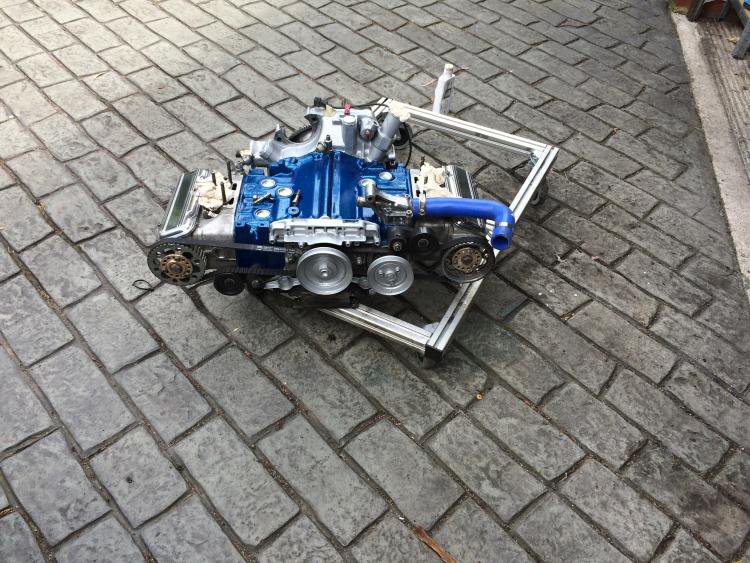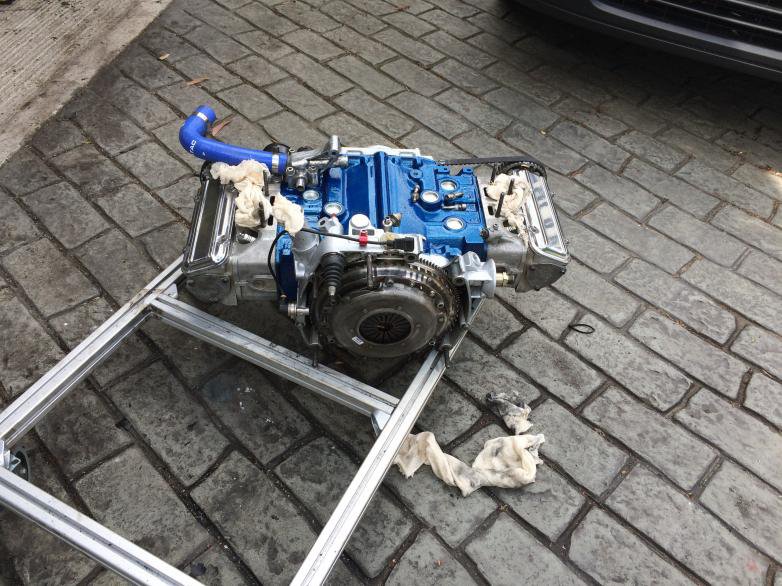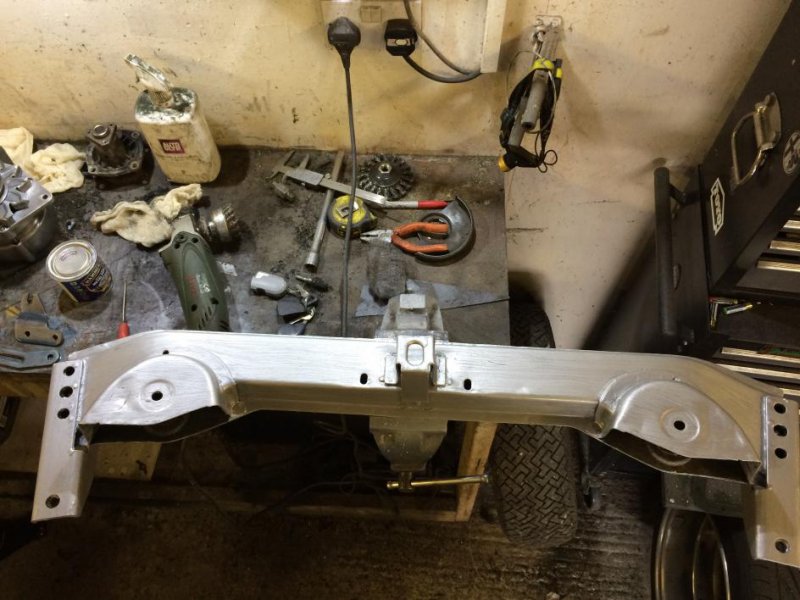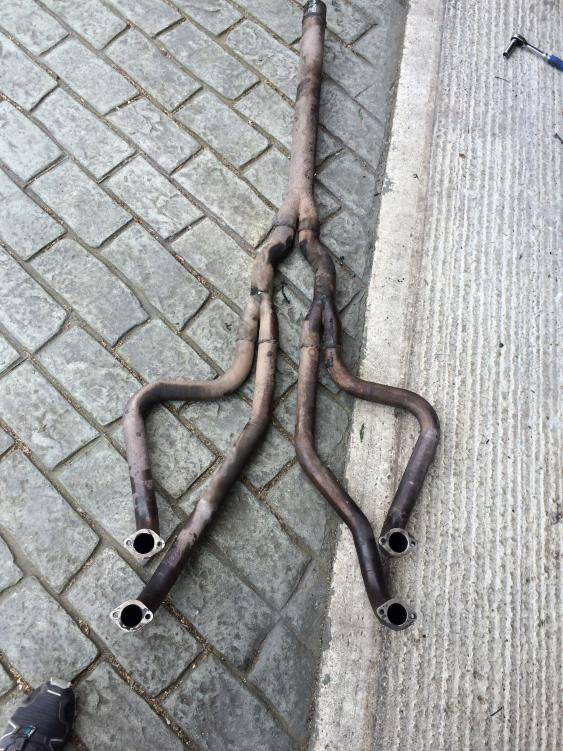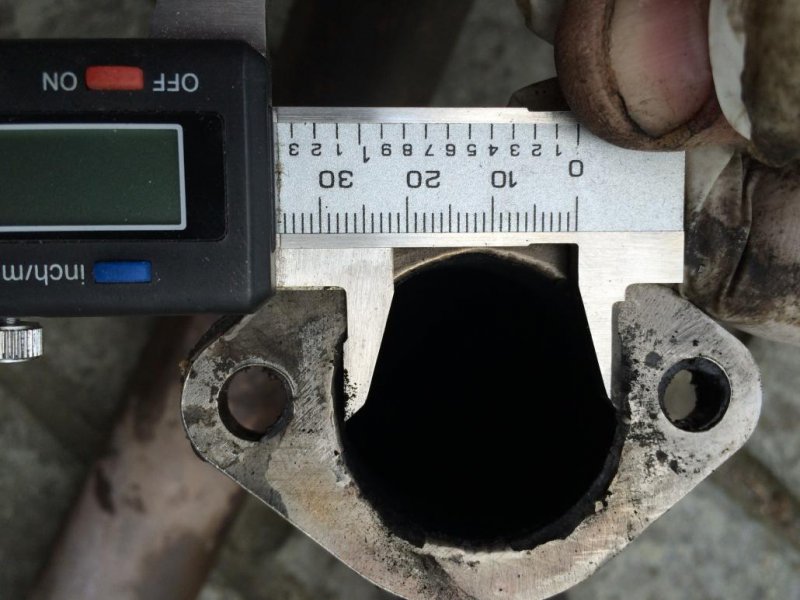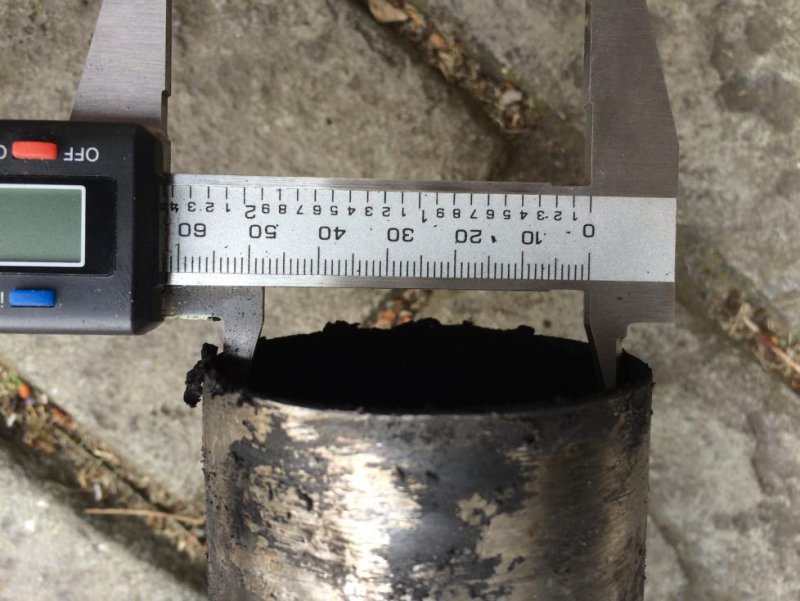 I have taken the liberty to show you the size and bore of my bespoke exhaust system which I will be cleaning up whilst its of the car. Apologies for the lack of a digital read out on the calipers, the battery cover is somewhere on the floor but as of yet is very good at hide and seek. You can also see where the gearbox oil was dripping on to the exhaust just as the branches meet.
I also decided to tidy up the paint work on the block and polish a few bits up again along with cleaning the engine bay and replaced some grotty looking core plugs.
The gearbox was black with oil and dirt and took nearly a whole day to get to where the image is.