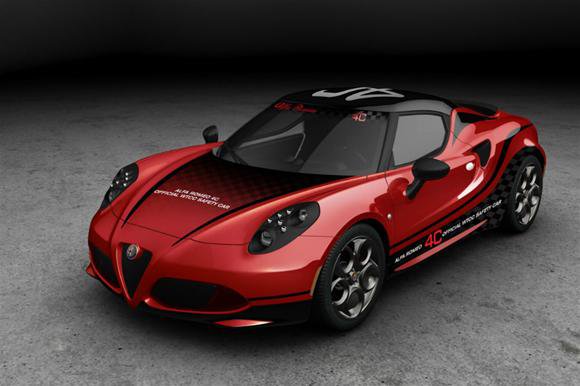 The Fédération Internationale de l'Automobile (FIA) has selected the new Alfa Romeo 4C supercar as the official safety vehicle for the World Touring Car Championship (WTCC) for the entire 2014 season.
Known for its power, looks and "Most Beautiful Car of 2013" gong, the Alfa Romeo 4C has slowly made its way onto the short list of top flight supercars – at a surprisingly affordable £45,000.
Chosen as the new FIA WTCC car by Eurosport Events, the Alfa Romeo 4C coupe will follow and dictate any necessary safety on the track, making its debut on April 12/13 on the Moulay El Hassan circuit of Marrakech.
Wrapped in a unique exterior finish, the 4C will put its impressive 240bhp to good use by tracking the other race cars and being ready to jump into action if anything goes wrong in the race.
With a Spider convertible version of the 4C revealed at the Geneva Motor Show last week, the supercar has thrust itself into the limelight - and with further publicity like this, it promises to be in it for a good while longer.
Source:
http://www.motortorque.com/alfa-romeo/news/alfa-romeo-4c-appointed-wtcc-safety-car-24910?